Learning Paths International
Coaching Quick Hit Workshop
Overview
Since 70 to 80% of learning happens informally on-the-job, it's critical to provide solid coaching to make this time more effective and shorter. This 1-day Workshop is designed to build the skills managers and supervisors will need to maximize on-the-job training and get the most out of a Learning Path for their staff.
What You Will Learn
This workshop focuses on how to maximize on-the-job training and how to install and coach a new Learning Path. This 1-day Workshop also includes how to:
Provide direction, feedback and support on the job

Track and valuate employee performance and then take action

Conduct formal coaching reviews

Create effective on-the-job learning activities
Who Should Attend
This Workshop is for managers and supervisors at any level who have the responsibility to develop their staffs. In addition, any training or human resource professionals who are involved in on-the-job training should attend.
Copyright Learning Paths International 2011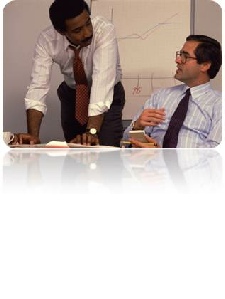 "Rapidly Improve On-the-Job Training"